BMD Chambers & Domes
The CH10, CH20 and CH30 chambers are designed to be used with the series LC10 liquid level controller but may also be used with other types of level switches and controllers.
Two sizes of horizontal chambers CH10 and CH20
Full line of vertical chambers CH30
Upper dome portion of the CH30 can be ordered separately for top entry into vessel
CH30 vertical chambers are fully customizable to meet process piping sizes and connections
FW Murphy is the exclusive BMD distributor for new equipment packages. 
Overview
Specifications
Diagrams
Literature
The CH10, CH20 and CH30 chambers offer the benefit of isolating the process fluid from the turbulence of the main vessel making for a more accurate level measurement. They are also an excellent choice where the main vessel's internal geometry may block the direct installation of a level controller.
CH10 and CH20
Sizes: 

Controller Connection: 2" NPT
Process Connection: 1" NPT

Pressure Rating: 2000 psi
Materials: Carbon steel or stainless (optional)
CH30
Sizes:

Chamber: 3" and 4"
Controller Connection: 2" NPT or flanged
Process Connection: 1", 1 1/2" and 2" NPT

Pressure Rating: 

Flanged: Up to 1500 class
Threaded: 600 class standard, higher rating available by request

Materials: Carbon steel or stainless (optional)
CH10 Horizontal Chambers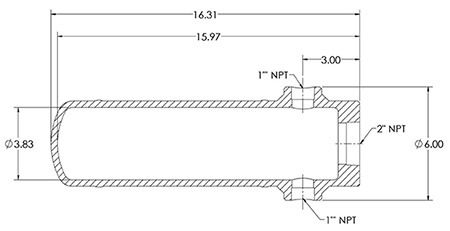 CH20 Horizontal Chambers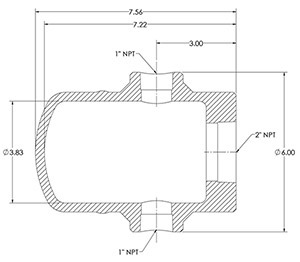 CH30 Horizontal Chambers & NPT Dome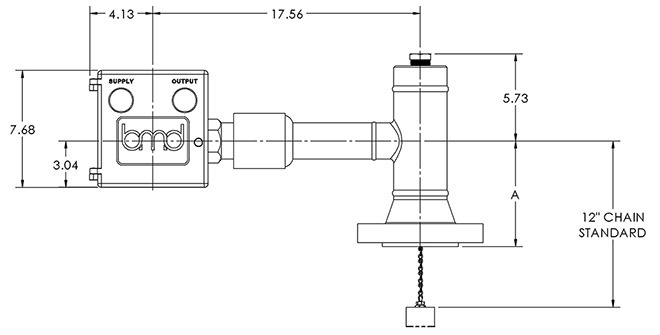 CH30 Horizontal Chambers & Flanged Dome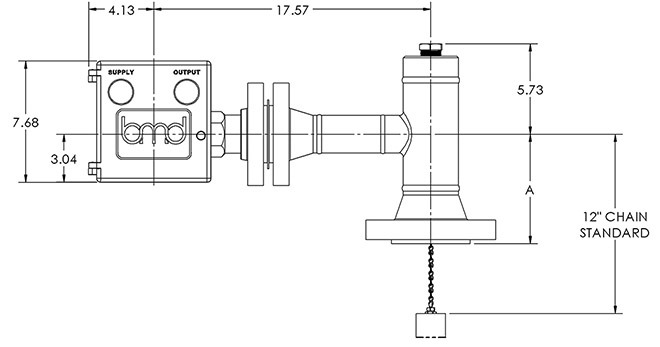 For more information about this product, you can download the related literature here: