BMD Gauge Valve
The GV20 Gauge Valves are designed to be used with BMD's LG20 Level Gauges but also are compatible with all armored flat-glass level gauges.
SST ball check upstream of seat shuts off medium flow in the event of glass breakage
Sturdy 0.75" diameter tee handle ergonomically designed for ease of use and comfortable operation
Body and drain connections offset from tank connection for easy glass cleaning
Wetted parts conform to NACE
MR-01-75 specifications for sour gas service
FW Murphy is the exclusive BMD distributor for new equipment packages. 
Overview
Specifications
Diagrams
Literature
The GV20 Gauge Valve's union tank connections make for easy installation and removal.
Connections:

Sight Glass Connection: 1/2" FNPT Tank
Connection: 1/2" and 3/4" union
GV20 Dimensions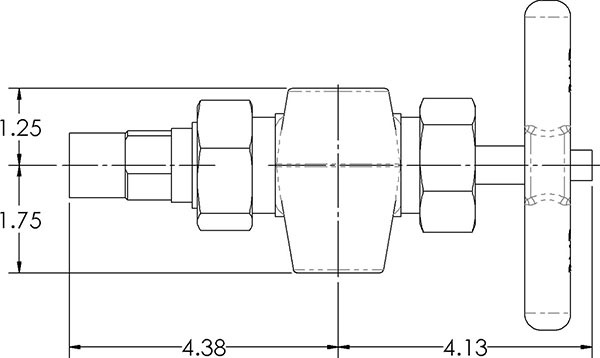 For more information about this product, you can download the related literature here: