Oil Level Regulators for Lubricators
The LR500 Series Level Regulators automatically add oil to a lubricator to maintain the factory-recommended level. This function eliminates the work time necessary for manual checks and refills.
Unique anti-clog thumb-valve
Regulate oil flow from reservoir to keep lubricator full
Low-level shutdown switch
Reduce engine and pump repairs caused by low lube level
Overview
Specifications
Diagrams
Literature
Each LR500 model has a low-level shut-down switch to protect equipment when oil supply is lost. If the lubricator oil level drops below the minimum operations level, the low-level switch will operate an alarm and/or shut down the equipment.
Model LR579 is for Lincoln lubricators. It features an adjustable low-level shut-down contact.
LR589 is for Lincoln lubricators, and the LR589NC is the normally closed-wired version of the LR589. Both LR589 products contain a mercury bulb inside a hermetically-sealed mercury switch.
LR579
Shipping Weight: 12 oz. (340 g)
Shipping Dimensions: 4-3/4 x 4-3/4 x 2-3/4 in. (121 x 121 x 70 mm)
LR589/LR5589NC
Shipping Weight:  13 oz. (368 g)
Shipping Dimensions: 4-3/4 x 4-3/4 x 3-1/4 in. (121 x 121 x 83 mm)
Dimensions LR579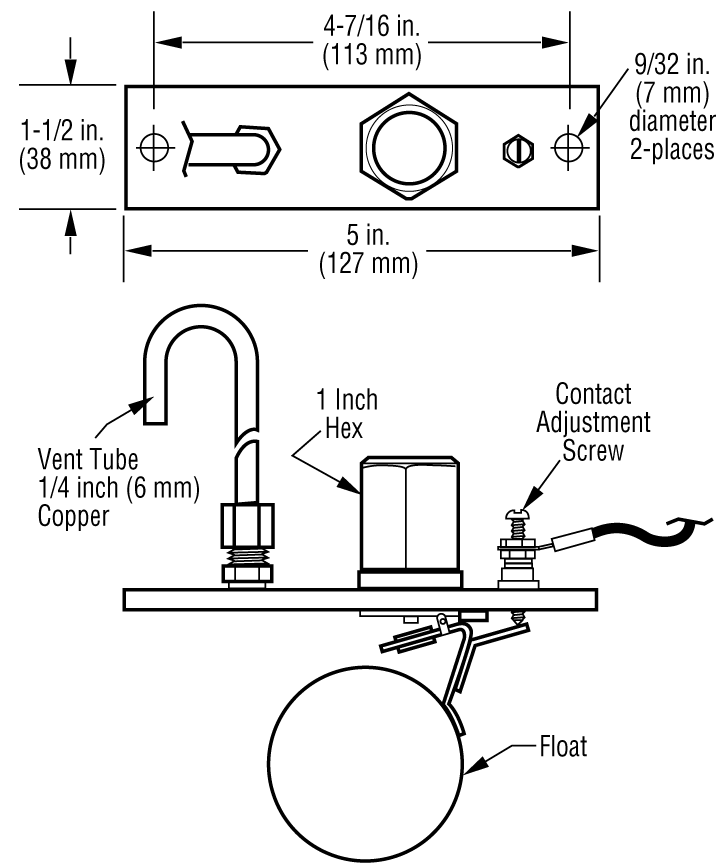 Dimensions LR589/LR589NC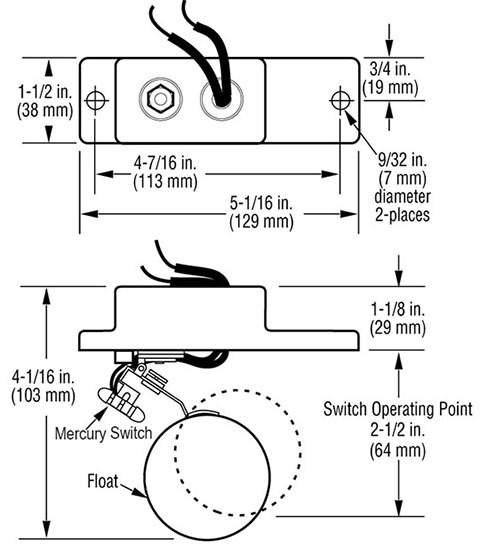 Typical Wiring LR579

Typical Wiring LR589